Wake: Up to Poetry
"The act of poetry is a rebel act."
---
Poem of the Week: "A Postcard Home" by Nuala Ní Dhomhnaill
Wake Forest Press has published books in translation for a few decades, and we're proud to celebrate National Translation Month during September by featuring some of these poems over the next few weeks. Of course we offer quite a bit of Irish-language poetry in translation, but many of our poets have also translated from French and other languages.
Our first selection for National Translation Month comes from Nuala Ní Dhomhnaill's poem sequence "The Voyage". The poem's narrator struggles with displacement as she considers her inability to afford a gift that connects her to a distanced loved one. The translator's challenge is to preserve the text's authenticity while matching the musicality of the Irish—a case in point, Paul Muldoon chooses the English phrase "over and above" for the Irish "i bhfad i bhfad" in the penultimate line. Even when you don't speak the source language, part of the joy of reading poetry in translation comes from paying attention to the translator's choices, marrying his or her own style with the original poet's.
11. Cárta Poist Abhaile
Tá earraí ana-dhaor san áit seo.
Inné
bhíos ar mo shlí síos feadh na gcéibheanna
go caifé
nuair a chonac i bhfuinneog siopa
scata éanlaithe stuáilte.
Do chuimhníos láithreach ortsa, a chroí,
nuair a chonac an t-éan is mó is ansa leat,
an bonnán buí,
ina sheasamh suas cruinn díreach,
a mhuineál leata is cuma na scríbe air.
Cheapas go bpriocfainn suas é
ar neamhní
is go dtabharfainn mar fhéirín abhaile chugat é.
Ach nuair a d'fhiafraíos díobh cé mhéid é
gheit mo chroí.
Bhí sé i bhfad i bhfad
thar raon m'acmhainne.
11. A Postcard Home
Things are so expensive in these parts:
yesterday
I was on my way to a café
on the quays
when I noticed in a shop window
a pile of stuffed birds.
I thought of you immediately, dear heart,
when I saw your favourite,
the yellow bittern,
standing stock still, its neck stretched out,
looking somewhat worn and weatherbeaten.
I thought I might pick it up
for next to nothing
and bring it home to you as a token.
But when I asked them how much it cost
I was quite taken aback,
it was so far over and above
what I could afford.
–Nuala Ní Dhomhnaill, translation by Paul Muldoon, from The Astrakhan Cloak (1993)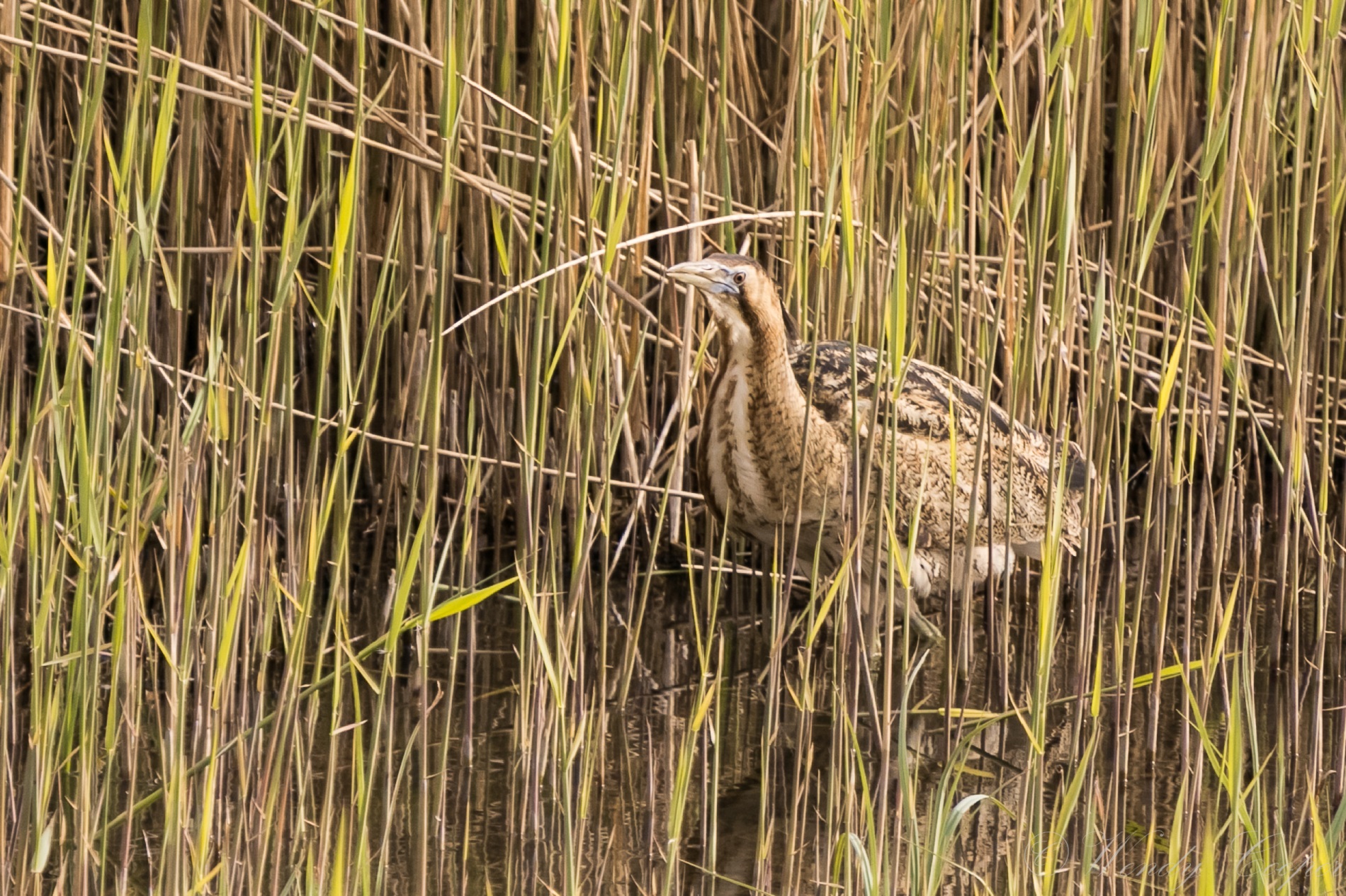 More about National Translation Month
NTM was founded in 2013 with three primary objectives: promoting translation scholarship, increasing translation prevalence in literary education, and promoting foreign language authors across cultures. NTM reminds readers of the increased literature accessibility and insight that translations offer. Translation expands cultural awareness and the field of literature in an increasingly global society. Read more on the National Translation Month website.
---
Categories: Nuala Ní Dhomhnaill, Poem of the Week